-->

As all things begin with a small seed, that seed is the beginning of all things.
Just as flowers bloom from seeds, we believe that our small works are like seeds helping to establish
the beauty of our world as a foundation to create a more distinguished culture.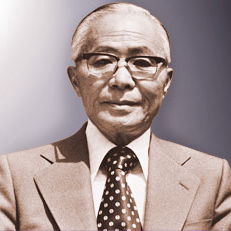 We hope that our thought and action serve as the foundation of true culture by becoming a fundamental beauty of the world.
To provide the best possible service to our customers one and all.
Our customers are the reason we exist.
We are committed to helping our customers meet their time
- sensitive relocation needs by providing the highest quality moving and storage services.
TONG-IN


HISTORY

2015

Tong-In Safe Warhouse became NAID Member.

2013

Tong-In Systems became Google Partner.

yongsan Trial Relocation Project Completed Relocation Project for Defense Security Command

Established Claim & Repair Service

2012

Trial Relocation Project for YRP started – Minstry of National Defence of R.O.K. and United States Force Korea Relocation Office

Established Tong-In Systems

2011

Providing service to over 220 Business Clients

Tong-In SafeWareHouse was accredited by ISO & KSA

2010

Established Tong-In SafeWarehouse's Shredding Dept.

2007

Established Tong-In International,Ltd's Military Dept. for USFK Joined PRISM

2003

Accredited by FAIM, ISO

Tong-In SafeWarehouse 6th Building opened

Exhiibition relocation for National Museum of Contemporary Art(Korea and China's Master Piece Exhibition)

2002

Tong-In Gallery NewYork Opened

2001

Joined AMSA

Accredited by ISO & KSA

Tong-In SafeWarehouse 2nd Building opened

1997

Tong-In SafeWarehouse 1st Building opened

1994

Established Tong-In Ceramic Center

1993

Established Tong-In Service Systems

1992

Established Tong-In SafeWarehouse

1990

Established Tong-In Craft

Joined AMC

1983

Established Tong-In International,Ltd.

1975

Relocated to new building located in 173-1 KuSan-Dong, Enpyong-Ku, Seoul

Tong-In Gallery Seoul Opened

Published first Tong-In Art

1972

Established Tong-In Xpress

1970

Established Tong-In Revival Furniture

1969

Opened New Store in current location (16 Gwanhun-Dong, Jongno-Gu, Seoul)

Established Packing &amp Delivery Dept.

1924

The Store from Tong-In was found by JungHwan Kim(1st generation) at 23 Tongin-Dong, Chongro-Ku, Seoul
CONTACT


TONG-IN

Add:

(ZIP)03148 32, Insadong-gil, Jongno-gu, Seoul, Korea

Tel:

​+82-2-385-7551

Fax:

+82-2-383-1774

Email:

move@tongin.com